Who's excited for this year's Users' Conference?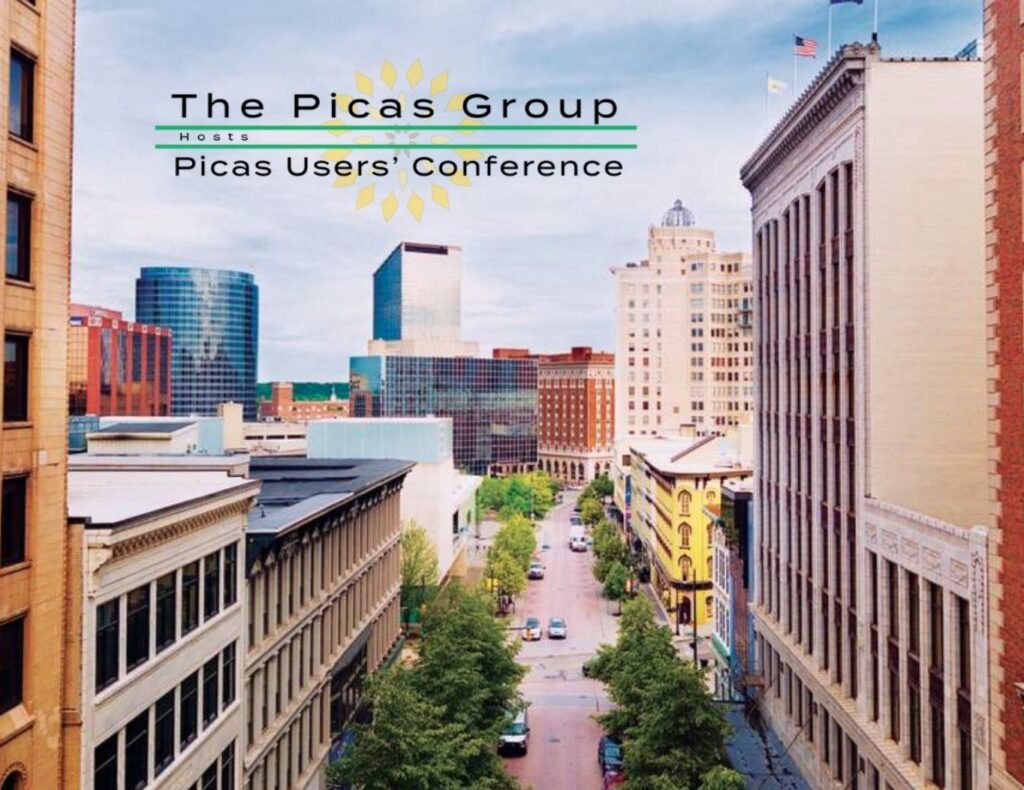 We are very much looking forward to celebrating 30 years with all of you! As we finalize details for the event, we thought it would be fun to put together a guide for places to eat, drink, dine, walk to, and drive to.
Before we dive into our top recommendations, let's talk through what to bring to this year's conference!
Items To Bring:
Business cards – great to hand out while networking with other Users.
Laptop – not required but will be helpful to log into sessions via GoToMeeting for a closer view of the presentation.
Jacket – Fall time weather is beautiful, and unpredictable.
Comfortable shoes – Grand Rapids is a great city to walk around, go have fun exploring!
Dancing shoes – set those comfortable shoes aside, it's time to put on your dancing shoes! We have a very fun band playing during the dinner celebration!
"Uh-Oh, I Forgot Something…"
No worries! We have a full-sized grocery store, and small convenient store within walking distance.
DGX (Dollar General Express) – For travel items, toiletries, food, medicine, etc. (2 minute walk from Amway Grand Plaza)
Bridge Street Market – Grocery store (15 minute walk from Amway Grand Plaza)
Uniquely Grand Rapids
Grand Rapids is the fastest-growing city in Michigan. The most exciting part of this is that there are new restaurants, coffee shops, entertainment venues, and parks opening all the time! Let's look at some of these fun, unique spots.
Food and Drinks
Do you enjoy great tasting food? We do too! Here's some unique experiences you can find within walking distance.
Max's South Seaside Hideaway – with over 200 hand-carved tiki statues, three custom bars, and an amazing menu- this is a place to experience!
Brick and Porter – want to taste some local Grand Rapids beers? Brick and Porter has over 20 great beers on tap. As if it couldn't get better, next door is House of Wine where you can enjoy their vast wine collection! We recommend the wine flights.
Char – Simple concept, big delivery. If you enjoy tacos, this place is for you. Local chefs partnered up to create a new twist on Asian street food, resulting in what they call, "the Asian taco". The food here is packed with flavor.
SidebarGR and Wise Men Distillery – Looking for a slightly hidden, but excellent place to find a handcrafted cocktail? These two places are for you.
Butcher's Union – Located on the Westside, this restaurant has a cozy city vibe. Excellent food, and craft cocktails can be found here. If you enjoy a variety of menu items, this place is for you. We recommend their sangria!
Arktos Meadery – Also located on the Westside, this is Grand Rapid's award-winning mead maker. Step back in time and enjoy a quaint, enchanting experience at Arktos.
Cottage Bar – The oldest operating bar and restaurant downtown! Open since 1927, this is one to check out and experience. Small, and a bit off the beaten path, but surely to impress.
Experiences and Places to See
Whether you're visiting from out of state, or out of town, there's plenty to see and experience this time of year. Though we highly recommend observing the fall colors if you can, there's also some especially unique places to see all within walking and/or driving distance.
Frederik Meijer Gardens & Sculpture Park – a 158-acre botanical garden, art museum, and outdoor sculpture park. Known for their large conservatory that houses a diverse population of plants, as well as permanent exhibits from world renown artists including Alexander Calder, Anish Kapoor, Auguste Rodin, Dale Chihuly, and Ai Weiwei to name a few.
Blue Bridge – just a short walk away, this bridge is an icon for the city. The Blue Bridge is one of the longest truss bridges in Michigan.
Grand Rapids Art Museum – The first art museum in the world to receive the LEED Gold Certification for environmentally sustainable design. Here you will find collections from the Renaissance to Modern Art. Plus, on Thursdays from 12 pm – 9 pm there is free admission!
Robinette's Apple Haus & Winery – We love our apple orchards! Robinette's is a great place to visit and enjoy fresh apple cider, baked goods, and even wine. Located just 2 miles from our office, this is a fan favorite. There are also beautiful hiking trails next to the orchard. It can't get much better!
Rooftop Bars
Ok, who doesn't love a good rooftop bar? Here's a few of our recommendations all within walking distance:
IDC Located in the Amway Plaza, requires a secret code to enter.
Knoop Rooftop Beer Garden Located in the Canopy Hotel, the ambience is a wonderful blend of cozy and modern.
MDRD Latin influenced cocktails with the highest view in the city- almost too good to be true. We recommend calling ahead.
Mertens Rooftop French inspired cocktails, with an expansive view of the city.
Saugatuck
Last, but surely, not least. One of the most beautiful beach towns in the country is just a short 40 minute drive away. Saugatuck has award-winning beaches, grassy dunes, and a vibrant downtown filled with great cuisine and art. If you have time, and the weather is suitable, we highly recommend a trip out to Lake Michigan! Oval Beach and the Saugatuck Dunes State Park will offer spectacular views.
We hope you enjoyed our list of recommendations, and tips to help you prepare for this year's Users' Conference. Our team is looking forward to seeing you all and celebrating together! As always, if you have any questions prior to this year's event, please feel free to contact us. See you soon!
---
The Picas Users' Conference is Sponsored by: